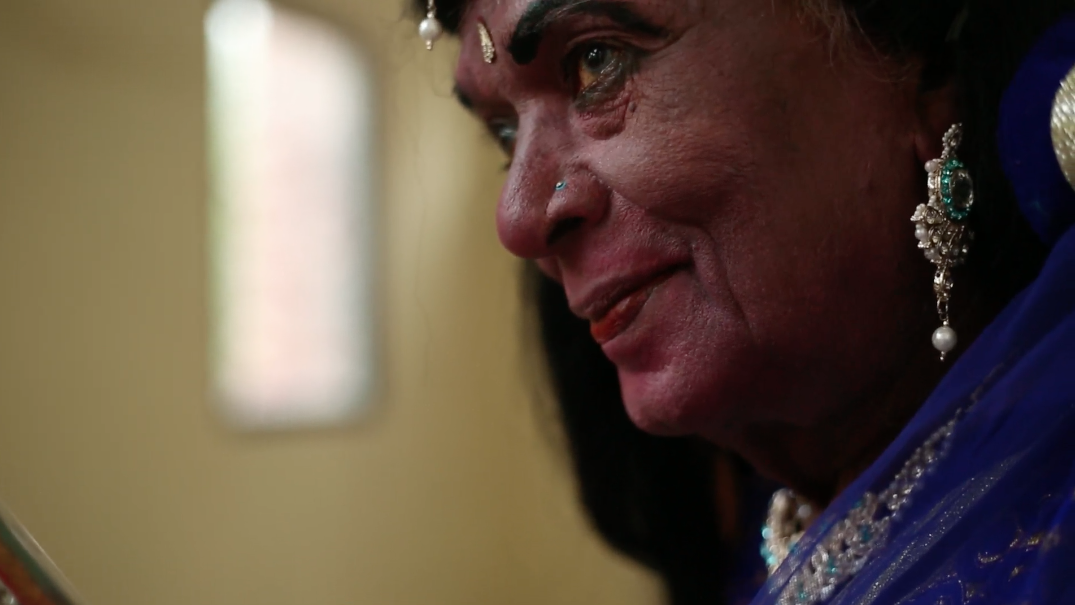 Name of the film Naach Bhikhari Naach
Directed by Jainendra Dost & Shilpi Gulati
Cinematography Udit Khurana
EditingShilpi Gulati
SoundVarun Venugopal
Year 2018
CountryIndia
Duration72 mins
LanguageBhojpuri, Hindi (with Eng subtitles)
About the film
Naach is a form of traditional folk theatre from Bihar, India. In this tradition, male artists often cross dress as women on stage and are referred to as 'laundas'. The most legendary name in this tradition is Bhikhari Thakur's (1889-1971)— who was an actor, playwright, and a social reformer popularly known as the 'Shakespeare of Bhojpuri.' The film follows the last four Naach performers to have worked him and creates a visual archive of a performance tradition. As they share their plays, songs and a lifetime of memories, they immerse us into the world of folk theatre where we begin to see a glimpse of budhau – the old man, himself.
Director Biography
Jainendra Dost is a doctoral scholar at the School of Arts and Aesthetics, Jawaharlal Nehru University where his work examines the social and political realities of Launda Naach and Bhikhari Thakur's folk theatre in Bihar. Jainendra's theoretical inquiry closely ties into his experience as a theatre practitioner over the 18 years where he has directed 11 stage productions and acted in more than 15 national and international theatre presentations. Jainendra is also the Director of Bhikhari Thakur Repertory Training and Research Centre, which has been working towards the revival of folk theatre in Bihar. In the past, his work has been supported by India Foundation for the Arts (IFA) and Ministry of Culture. 'Naach Bhikhari Naach' is his first feature documentary.
Shilpi Gulati is a filmmaker based out of New Delhi. Her body of work largely engages with themes of gender, performance and oral traditions in India. Her last documentary 'Qissa-e Parsi' (2014) won the National Award for the Best Ethnographic Film and her other works, 'Inside Out' (2010), 'Dere to Delhi' (2012) and 'Naach Bhikhari Naach' (2018) have been widely screened internationally. Shilpi is also a Fulbright scholar and is currently pursuing her PhD at Jawaharlal Nehru University.