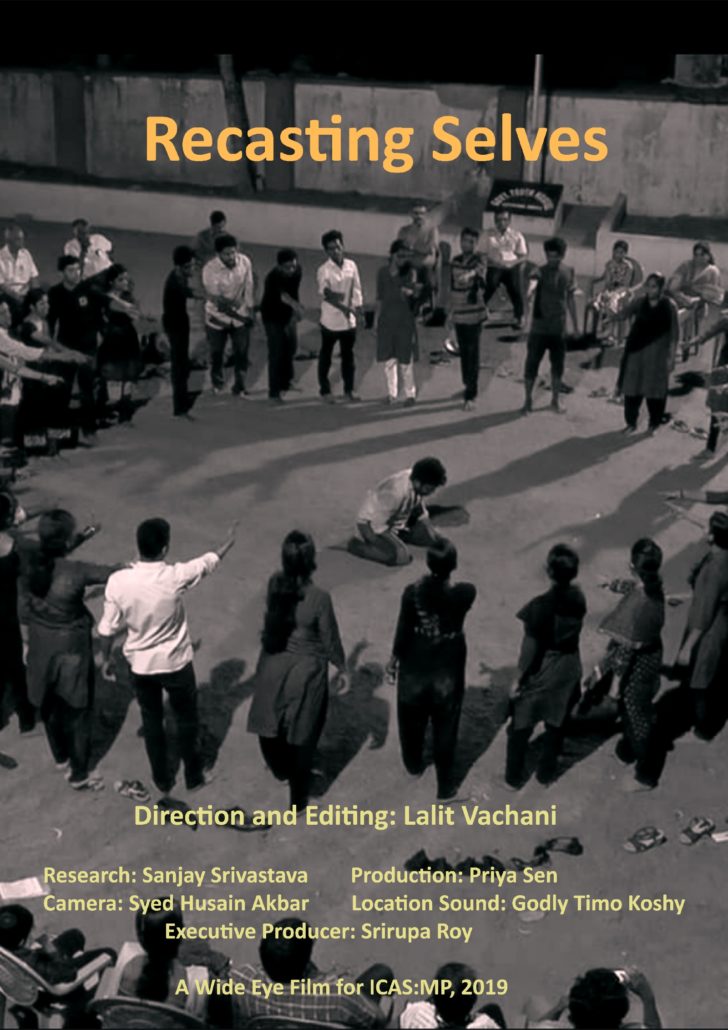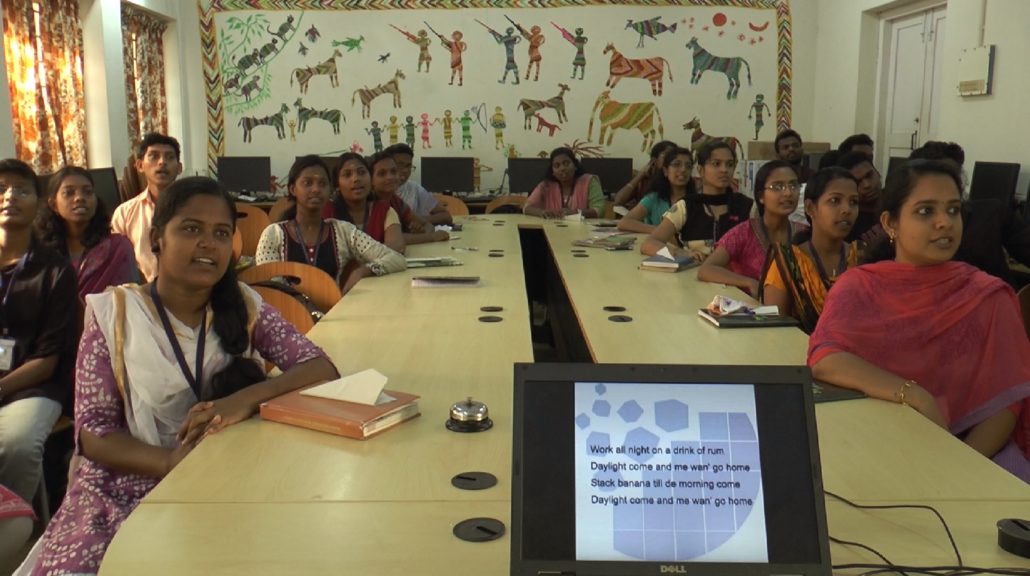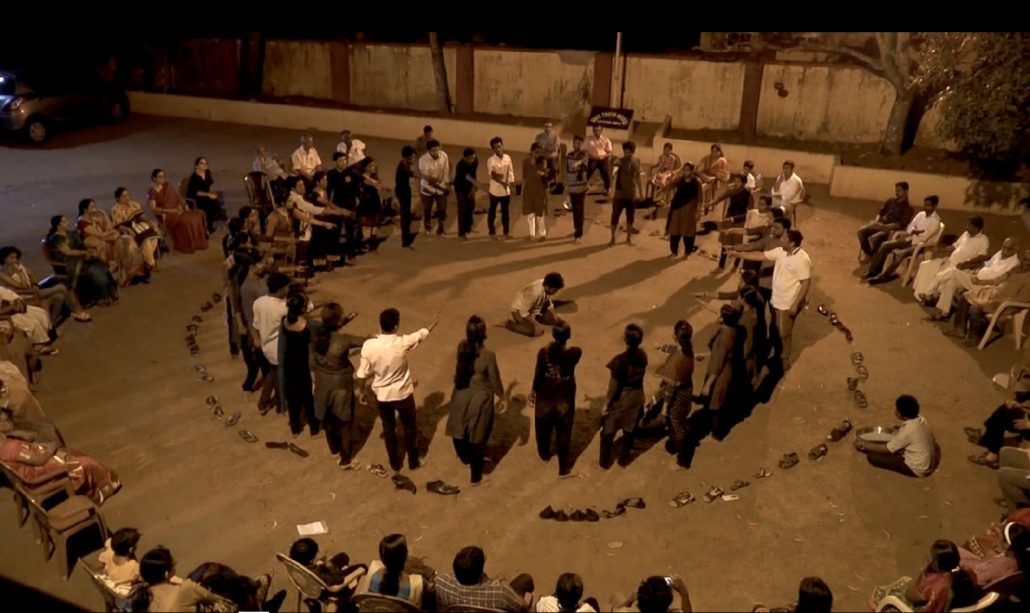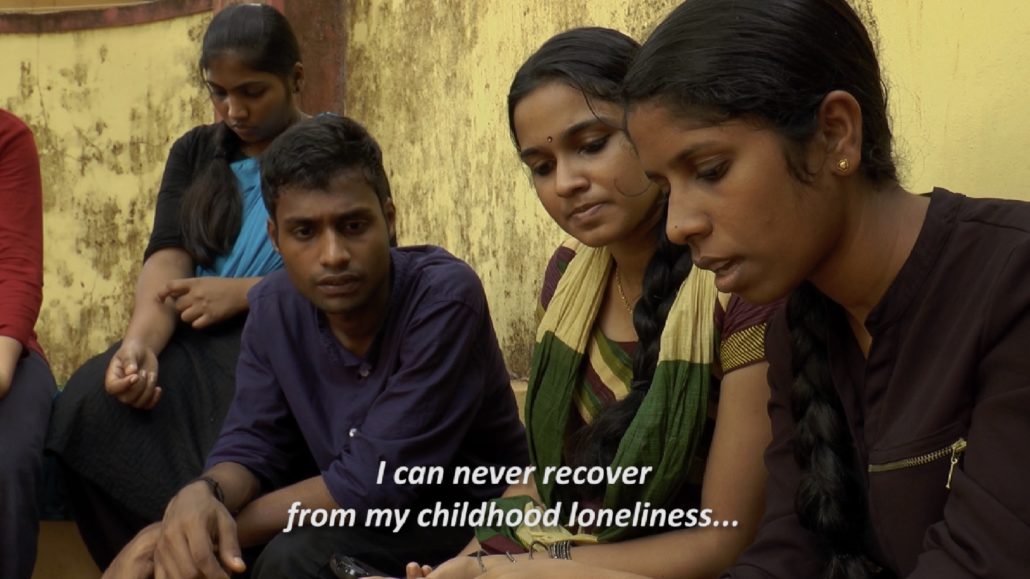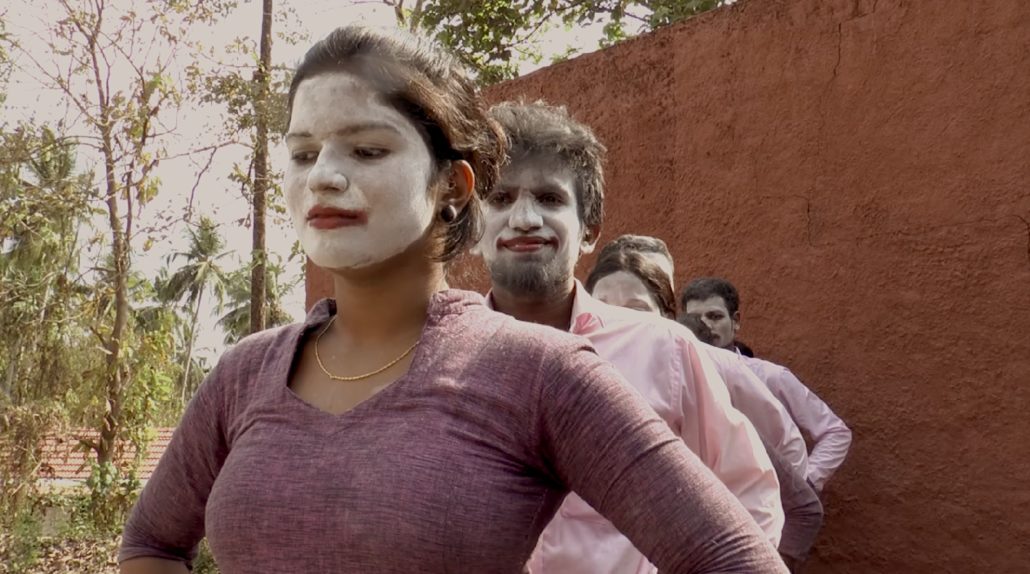 Name of the film RECASTING SELVES
Directed by Lalit Vachani
Duration 80 mins
Year 2019
CountryIndia
Language India, Germany / English, Malayalam (English subtitles)
Special Note Kolkata Premiere
PRINCIPAL CREW
Research and Concept Sanjay Srivastava
Second shoot direction Priya Sen
Cinematography Syed Husain Akbar
Editing Lalit Vachani
Location Sound Godly Koshy
About the film
Set at CREST (the Centre for Research and Education for Social Transformation) in Kozhikode, the film documents the 'soft skills' training of Dalit and Adivasi post-graduate students in a nurturing campus environment as preparation for their employment in the new Indian economy. But how politicised or politically aware is the 'recast self'? Matters come to a climax when the CREST students research and select the theme of the semester ending play. Will they choose to do a play that exposes caste discrimination around Rohit Vemula's suicide? Or will they select one that expresses their fears about 'Bengali' migration to Kerala?
Filmmaker's Note
While deciding on the semester-ending play, the CREST students make a seemingly counter-intuitive choice. Despite having been at the receiving end of caste prejudice most of their lives, they select the play that does not expose caste discrimination. They choose not to do the play on Rohith Vemula's suicide, despite its potential for a critique of caste politics. Instead they prefer to externalise systemic prejudice and bigotry on to the body of the 'Bengali' immigrant, who allegedly constitutes a threat to the local population. For Vinod Krishnan of CREST, this scene confirmed the unfortunate silences around caste in Kerala. But somewhat paradoxically, was this decision not the logical outcome of the CREST program of 'recasting selves'? For perhaps the first time in their lives, many students spent time in an egalitarian environment where they did not experience discrimination.
In a few days, they would graduate from CREST and aspire for a corporate sector job, where they might need to hide all vestiges of caste identity in the hope of receiving equal opportunity. In this context, was the decision to not perform the play on Rohith Vemula, caste atrocity and social exclusion a few days before graduation, quite so unusual?
About the director
Lalit Vachani is a documentary filmmaker, producer and video editor, with a preference for political ethnography. His work includes the award-winning films – 'In Search of Gandhi' and 'The Salt Stories' – and the critically acclaimed documentaries on the RSS and Hindu nationalism, 'The Boy in the Branch', and its sequel, 'The Men in the Tree'. Lalit Vachani teaches courses on the political documentary film, Hindu nationalism, media and politics, and documentary theory and production at the Centre for Modern Indian Studies at the University of Göttingen.