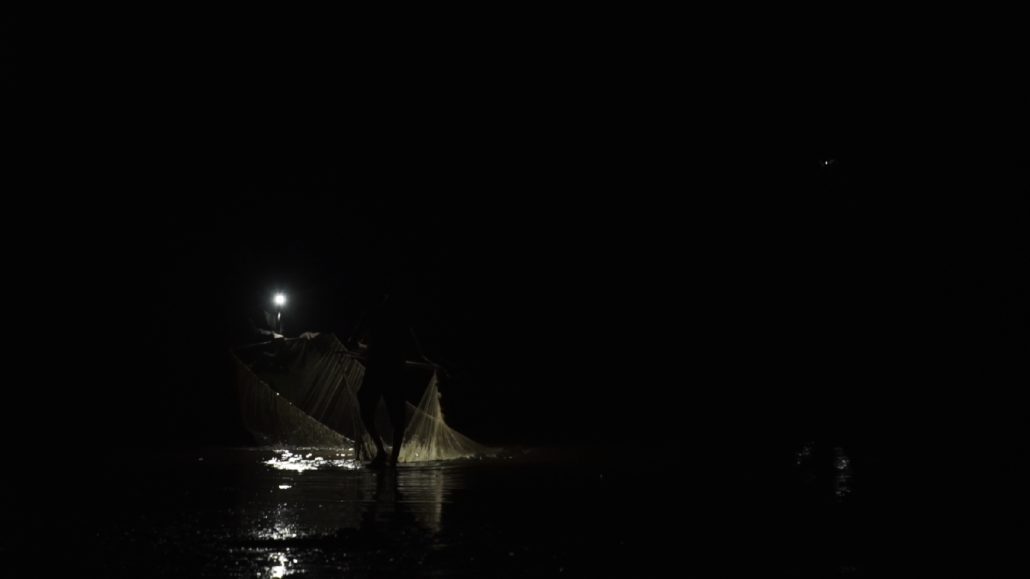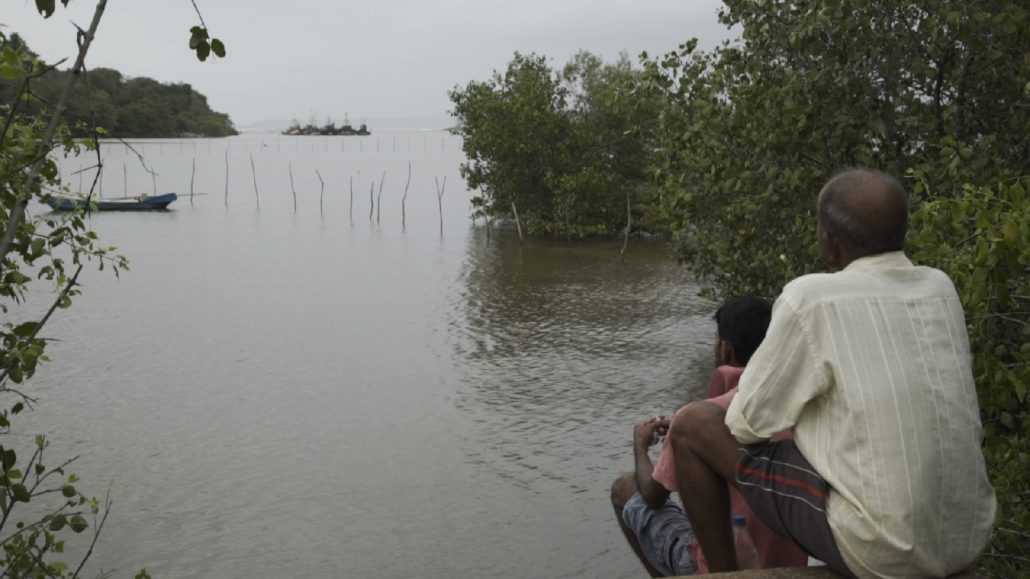 Name of the film MOD BHAANG (THE EBB TIDE)
Directed by Renu Savant
Duration 60 mins
Year 2019
CountryIndia
Language Marathi (English subtitles)
Special Note Kolkata Premiere
PRINCIPAL CREW
Cinematography Sunayana Singh
Editing Rikhav Desai
Sound Recording Ved Madesia, Moinak Bose
Sound Design Sidhardh Ramesh
About the film
Shot in the monsoon of 2018 in the Mirya creek in Maharashtra, the film records the unfolding of fishermen and fishing processes in the village of Mirya. It seeks to highlight some of the troubled and lived realities of the fishing community in the current times in an Indian village. The film is also a deliberation on the process of production of the film itself.
Filmmaker's Note
Forming a continuation of my documentation work in the Indian village of Mirya, 'Mod Bhaang' (The Ebb Tide) is the second in an ongoing series of films about this place. Mirya is my ancestral village on the western coast of India and lies beside the sea. Fishing is one of the main activities of livelihood here. Shooting within Mirya as an insider-outsider and negotiating with caste, gender and cultural politics in the village as a woman filmmaker, has been the major part of my work over the past three years. The film had a process-oriented approach in its making. This ensured that the film is formalistic in its approach to 'time' – both within the film and while shooting it.
About the director
Renu Savant worked as a journalist, lecturer, and assistant director, before graduating from the FTII (Pune) in the area of film direction. Her previous work includes a 4 hour documentation film – a digital novel – 'Many Months in Mirya', which received the John Abraham National Award for Best Documentary in 2017. 'Mod Bhaang' ('The Ebb Tide') is her second film.