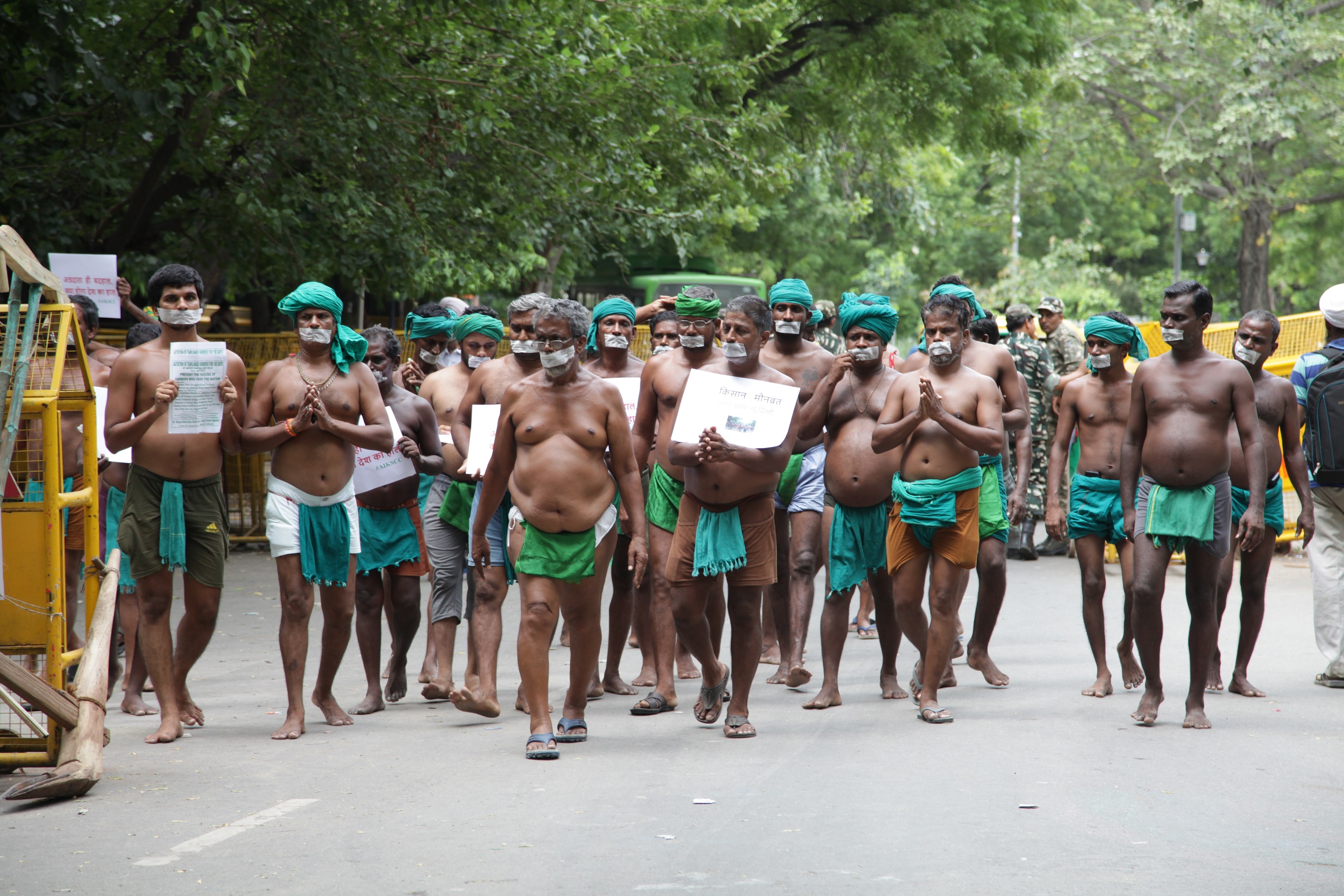 Name of the film We, The People
Directed by Samarth Mahajan
Cinematography Imtiyaz Ali
EditingAnadi Athaley
Sound DesignAnadi Athaley
Location SoundSamarth Mahajan
Sound MixingMukesh Lobo
Year 2017
CountryIndia
Duration28 mins
LanguageHindi, English and Tamil (with English subtitles)
About the film
"We, The People" is a film about protests on Jantar Mantar Road, the erstwhile protest street in Delhi. Through the narratives of three individuals who protested indefinitely at Jantar Mantar Road, the film questions the socio-political reality of India vis a vis the ideals the nation set out with.
Director's Note
In the land of Gandhi, where non-violent protests have been used to renegotiate power with the state, the space for dissent is rapidly shrinking. With the rise of right-wing sentiment across the nation and in-power, dissenters - rooting for social justice - are being tagged as "anti-nationals". People's movements are being denounced as impediments to India's growth story. A series of killings of courageous journalists and active citizens added fuel to our desire to express. "We, The People" explores dissent through the struggles of individual commoners. Through their narratives, the film questions the socio-political reality of India vis a vis the ideals the nation set out with. The film captures the protest activity from July to October 2017 at Jantar Mantar, which functioned as an official protest space in Delhi. The emphasis is on individuals who were protesting there indefinitely till it shut down due to a ruling on noise pollution. The hollowness of the words, when not translated into actions, is the feeling that the film tries to evoke in the audiences. The indefinite personal struggles of the individuals intertwine with the definite fate of a space which promises justice and equality.
Director Biography
Samarth Mahajan is a self-taught filmmaker passionate about telling stories from India that remain invisible to the mainstream. His documentaries have received critical and mass attention in media. "The Unreserved", his national award-winning debut documentary, premiered at Film Southasia 2017 and has been screened in more than 50 national and international forums. "We, The People", his documentary about India's protest street Jantar Mantar Road, won multiple awards at Docedge Kolkata - Asian Forum for Documentary. He is currently directing "The Borderlands", a documentary capturing human stories from India's borders. Samarth completed his education from IIT Kharagpur and Young India Fellowship.