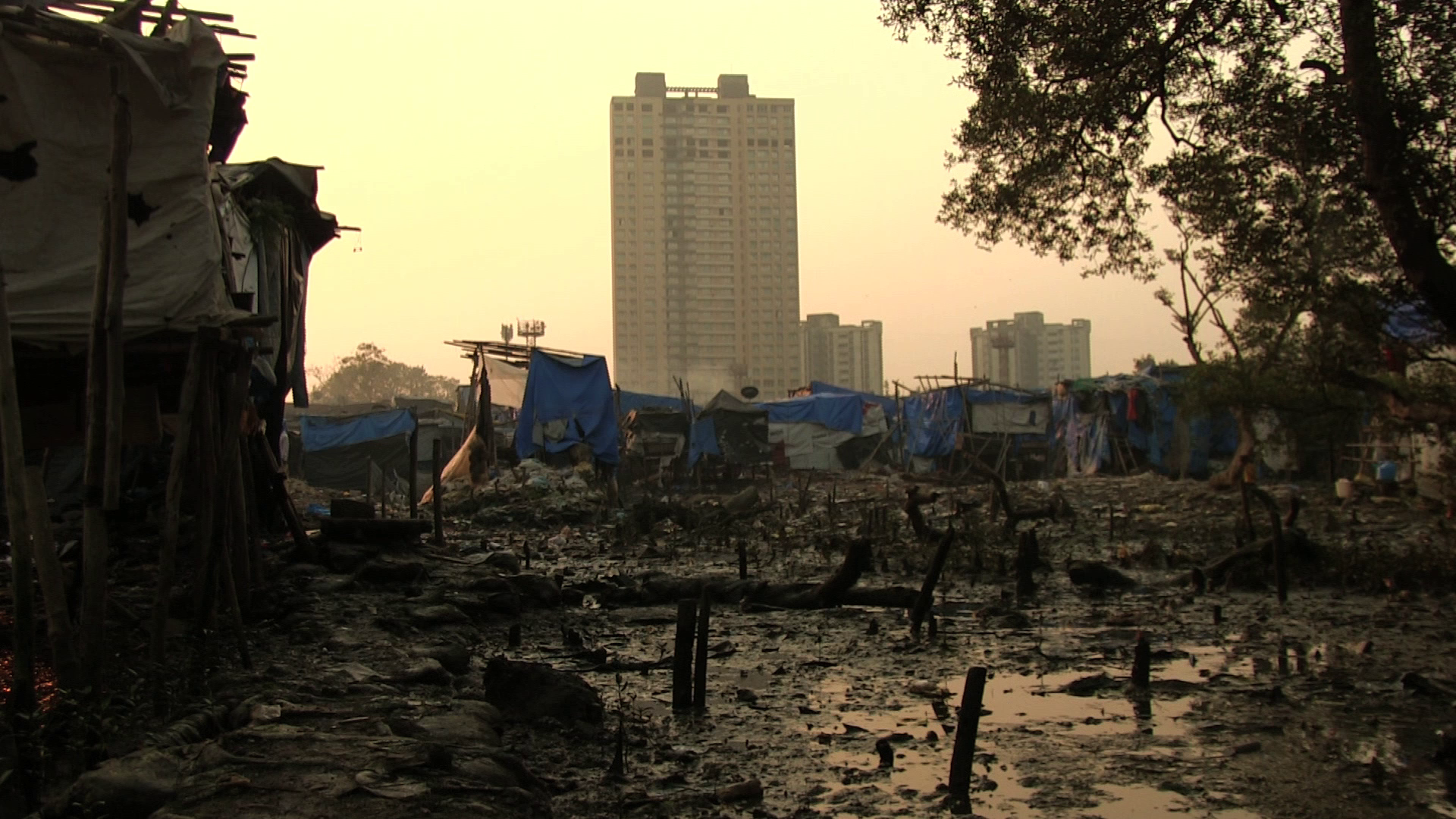 Name of the film Ujra (Uprooted)
Directed by Ketan Krishna, Archana Kaware, Sukrita Baruah, Prthvir Solanki, Nikhil Lata Gajanan
Year 2018
CountryIndia
Duration21 min 27 sec
LanguageHindi, Marathi, English (with Eng subtitles)
About the film
After the 2005 floods in Mumbai, which claimed many lives, mangrove protection became a major environmental and civic concern for the city. New policies were put in place and mangrove protection became a critical urban environmentalist cause. Uprooted meditates on two sites in which these policies have played out in very different ways—Ambedkar Nagar, a slum which was demolished for being located close to mangrove forest land, and Gorai, where corporate giants have been relentlessly felling acres of mangrove forests with impunity while the local fisherfolk population have been opposing them persistently. In both spaces, marginalized people are being further marginalized while business interests remain untouched, and Uprooted asks if environmentalism and mangrove protection—at least in its current form—is another frontier widening the ever-increasing gap between the city's haves and have-nots.
Director Biography
Archana graduated with an MA in Media and Cultural Studies from TISS, and holds bachelor's degree in Political Science. Her areas of interest are politics of development in both rural and urban spaces, raising voices of marginalized and also working on environmental issues. She worked on the documentary 'A Street (in four senses)'. Her MA dissertation is ' Understanding life of Kunbi women in peasant culture through Shramgeete'.
Prthvir recently graduated from Tata Institute of Social Sciences, Mumbai.
Sukrita has a master's degree in Media and Cultural Studies from Tata Institute of Social Sciences, Mumbai, and is a history undergraduate. She's interested in looking at popular visual culture, popular media and history though an intersectional feminist lens.
Ketan graduated from the School of Media and Cultural Studies at TISS, Mumbai. He has a bachelor's degree in English literature from Hindu College, New Delhi. He is interested in visual representations of all kinds.
Film enthusiast and freelance media professional. Volunteer in various social initiatives on issues like social exclusion, injustice, environment, education. Active participant in the movement for promoting organic farming and resistance against Genetically Modified crops. Member of NIRMAN, a platform to identify and organise the youth towards social action.