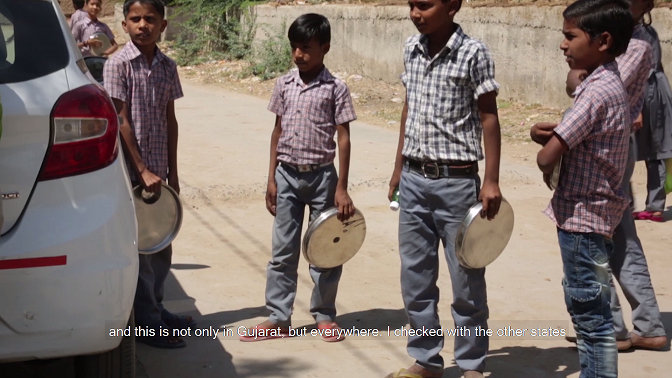 Name of the film Rampatar – Dividing by a platter
Directed by Vivek Gopinath
Cinematography Arjunlal
EditingVivek Gopinath
Location SoundManoj Murali
Year 2018
CountryIndia
Duration16 min 42 sec
LanguageEnglish, Hindi, Gujarati (with Eng subtitles)
About the film
The film looks at the practice of keeping separate utensils for the Dalits in Gujarat. It explores how the custom of Rampatar came into being and also looks how this system exists through its wedlock to the social fabric. The film posits how Rampatar utensil lives on as tangible proof of discrimination that exists in various forms even after so many years of independence.
Director's Note
The film is an exploration about the practice of Rampatar - a bowl which is used to discriminate dalits from the remaining castes. The film tries to find out the origins of this custom and how this bowl became a symbol of opression, while trying to find the present condition of the dalits in Gujarat and how a bowl became related to the practice of untouchability.
Director Biography
Vivek is a film student from the National Institute of Design, Ahmedabad. He has been involved as a director and cinematographer for short films, documentary and advertisements.