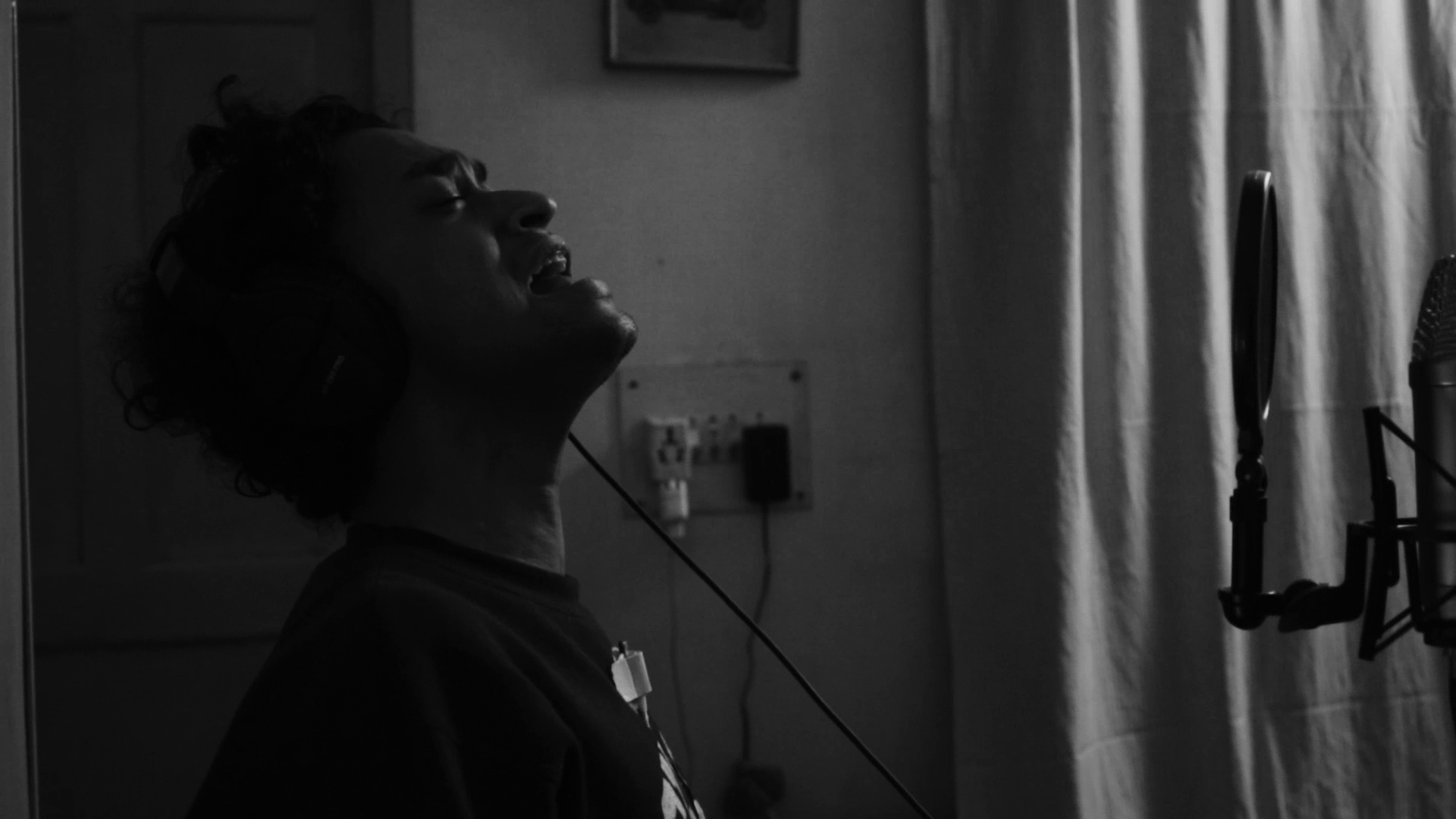 Name of the film Rain Song
Directed by Mon Pal
Cinematography Samyamoy Debnath
EditingSayan Gupta
Location SoundKinkini Deb
Sound DesignKinkini Deb
Year 2018
CountryIndia
Duration20 min
LanguageEnglish, Bengali (with Eng subtitles)
About the film
On the verge of releasing his first album, Aniruddha 'Andy' Chakraborty juggles a maddening life of work, music, isolation and discrimination for being a homosexual. Amidst all this, he tries to immerse himself deeper into his art to overcome a terrible loss he encountered few years ago.
Director's Note
I believe stories have a purpose, and there is no greater story than the one about love and loss. Before considering that our protagonist is gay, I had to first consider him as a human being. This led me to understand him in a light that made me realize how truly precious he is to the world. His own struggles gave me hope and strength to fight my own depression because he is indeed a veteran in the battlefield of life. My goal is to make people feel the same chills down their spines as I had, sitting in a room and listening to his stories. And then to make them see how silly it is to judge a person from his exterior. Even if one person is able to empathize with his story and feel for him, I will consider this film a success.
Director Biography
Pursuing a course in Direction and Screenplay Writing from the acclaimed Satyajit Ray Film & Television Institute (SRFTI) in Kolkata, Mon hopes to one day write and film stories that would be able to touch all the people who are a part of his world. He is willing to learn, to write and to rewrite for as long as it takes.