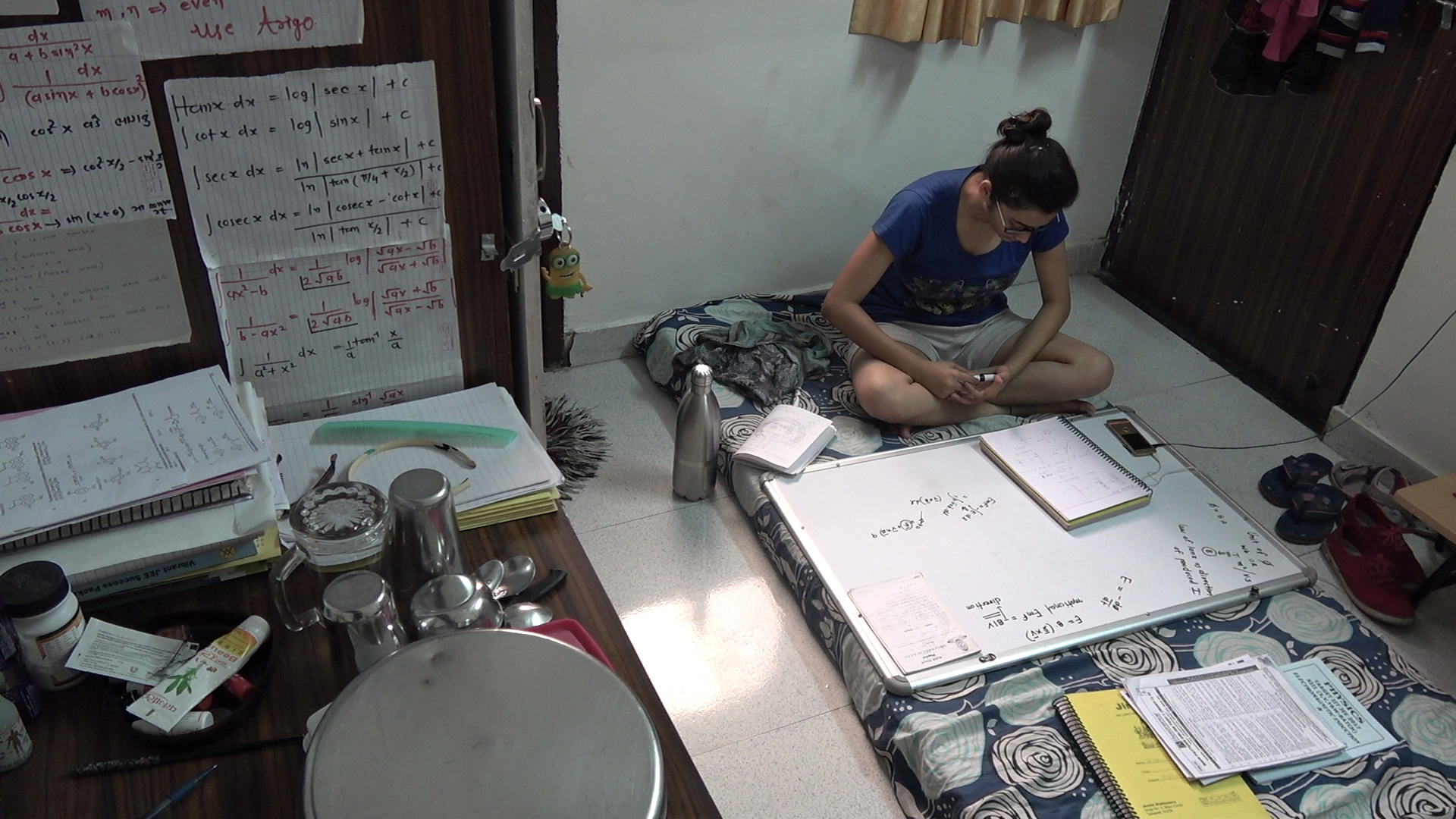 Name of the film An Engineered Dream
Directed by Hemant Gaba
Cinematography Nitesh Kapoor, Shakti Pratap Singh, Vedant Sharma and Shilpi Batra Adwani
EditingSaba Rehman
Location SoundKapil Dev Singh
Year 2018
CountryIndia
Duration72 min
LanguageHindi (with Eng subtitles)
About the film
Kota, a city in North-West India famous for its coaching institutions, attracts more than 200,000 teenagers from all across the country to prepare for the undergraduate competitive exams. These students reside in cubicle sized hostel rooms and study for more than 15 hours a day for two consecutive years to crack the entrance exams for prestigious colleges that has acceptance rate of less than one percent. These students face intense insurmountable pressure from coaching institutes, peers and their families which not everyone is equipped to cope with, resulting in some students taking the extreme step of suicide.
Director's Note
Having taken up engineering because that seemed like the easiest way to earn good money I only later realised that I enjoyed the Arts more. Two decades after, the scenario hasn't changed much. In fact, there is a city in India called Kota which is also been called Suicide City. Hundreds of thousands of teenagers from different corners of India migrate to Kota every year. I spent a year following the lives of four students who moved to Kota to study for the toughest undergraduate entrance exam in the world. They are discouraged to make any friends or have any kind of fun. Caught between the expectations of parents and the money minded business of the coaching institute these young students face tremendous pressure.
The lives of these four students are a representation of many teenagers in India who struggle with these pressures.
Director Biography
Hemant Gaba is alumni of Documentary Campus – Crossing Borders (2017). His debut film Shuttlecock Boys (2011) was screened in film festivals in India, US, Singapore and Australia. His short film SuperGirl (2014) was screened at TIFF Kids and film festivals in Sydney, Seoul, Seattle, Los Angeles, New York, Taiwan etc. His medium length documentary on Japanese Anime Subculture called Japan In Nagaland was part of Film Southasia before broadcast on Indian National Television. An Engineered Dream (2018) is his recent documentary, the film had won The Asian Pitch funding award.