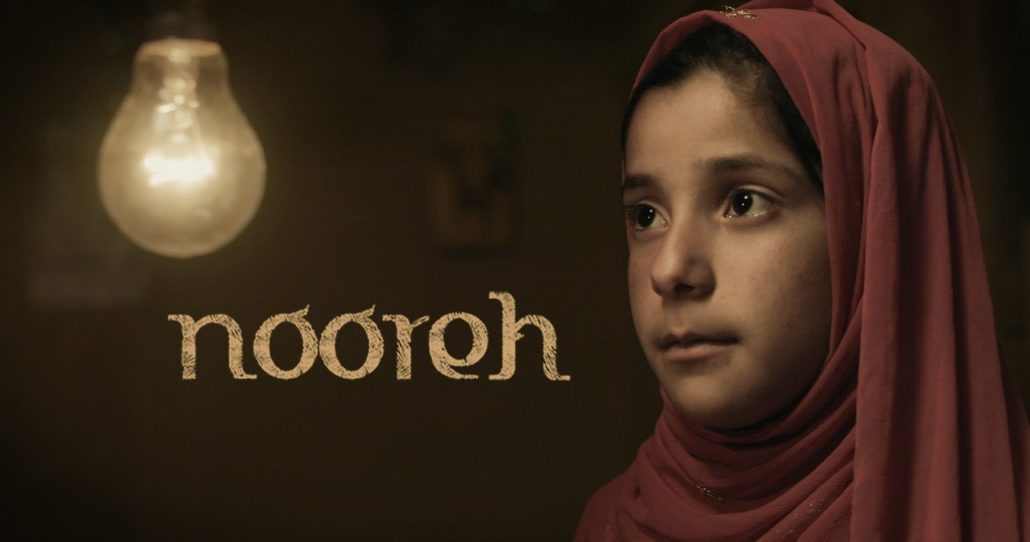 Name of the film NOOREH
Directed by Ashish Pandey
Duration 22 mins
Year 2018
CountryIndia
Language Kashmiri (English subtitles)
Special Note Asian Premiere
PRINCIPAL CREW
Cast Saima Latief, Sania Manzoor, Afreen Rafiq
Cinematography Susheel Gautam
Editing Pallavi Singhal
Writing Ashish Pandey
Music Daniel.B.George
About the film
Nestled in the Kashmir valley, lies a small village on the India-Pakistan border, always caught in the crossfire between the two warring nations. One night an eight year old girl Nooreh discovers that the gun battle rages when she sleeps and the bloody duel stops when she keeps her eyes open.
FILMMAKER'S NOTE
Children dream of a beautiful world, unaware that its divided, fragmented and determined to self-destruct. Against the wishes of these uncertain times, I wish to dream, to continue my quest to seek truth. In my cinema, I wish to find unheard marginal voices; not to silence others, but to keep them alive.
ABOUT THE DIRECTOR
Ashish crossed the barrier of the spoken word with his first short 'The Cabin man', which dealt with the loneliness of an old railway cabin man guarding an abandoned cabin. With his second short 'Open Doors', he learnt to camouflage the plot with the stillness of time and space. 'Nooreh', set in a border village is actually shot in a border village and with locals as actors. His films have been screened at major festivals and exhibited at art galleries. Ashish is a graduate from Satyajit Ray Film & Television Institute, Kolkata, with specialisation in Sound.